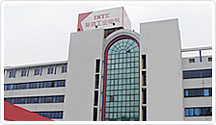 WENZHOU KAILIN ELECTRIC CO.,LTD.was founded in 1998, located in Liushi industry zone in Zhejiang where named "the capital of the electronics".
We mainly manufacture circuit breaker, thermal protector etc. electrical and electronic equipments. ( We engage in the manufacturing of mould too according to the drawing and sample, and supply the parts of hardware and plastic accordingly.)
We develop customized Service solutions to bring our customers a competitive advantage. We manufacture and package to customers' specifications and deliver the highest quality products on time at the lowest possible cost. Please feel free to contact us your interest.